Category: City Trek Published on Tuesday, 27 May 2014 17:14 Written by U.Uyar Hits: 4586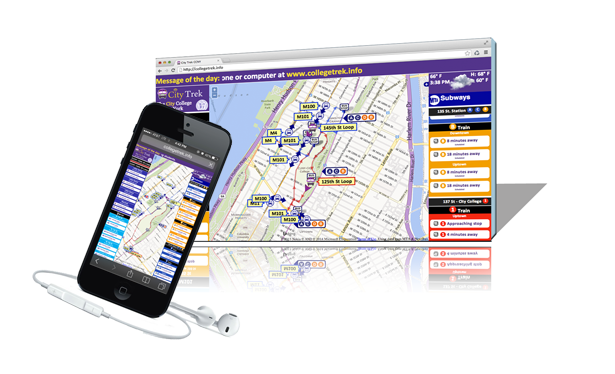 City Trek is a state-of-the-art real-time vehicle monitoring and fleet management application that integrates arrival times and location information for The City College of New York, CUNY campus buses, as well as nearby public trains and buses.
        We introduce an interface that provides this information in an intuitive manner for public use, as well as several custom developed reporting tools for campus administrators to manage their fleet of vehicles.
    
---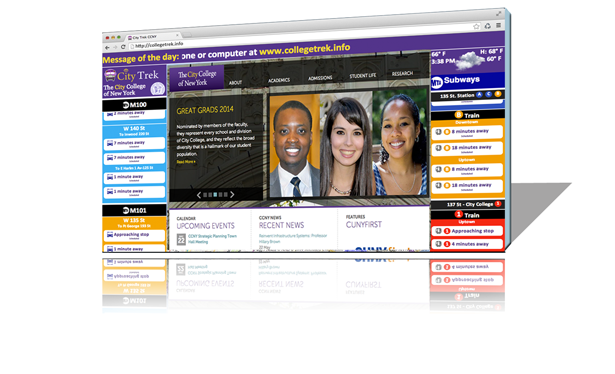 The City Trek system also features an announcement system that displays campus alerts, or any other department information. 
---